VP of MSP Client Strategy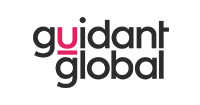 Vice President of MSP Client Strategy
The role of VP is to oversee and actively manage your portfolio of Extended Workforce Staffing MSP customers. Responsible for maximizing opportunity across this client base and through effective relationship management you will innovate, expand and continually improve your portfolio. Leveraging external and market intelligence on a global basis to facilitate strategic talent discussions leading to retention, customer closeness and implementing industry best practice across our solutions.
To build strong, lasting relationships across a wide range of stakeholders at multiple levels, from leaders within various client business units up to the C suite
To understand strategic goals and be able to articulate a solution to deliver
To provide exceptional insight and strategic direction aligning to your clients and our brand proposition
Drive engagement and communication at all levels, adapting style to proactively build collaborative, strategic and productive business relationships with customers
To drive and take responsibility for expansion, client opportunities and ultimately own the business relationship
To be focused on our customers – be an industry SME to support the development of our programs
Lead the MSP program leaders who oversee and manage the day to day program operations and solutions, act as an escalation for clients solving their needs, assisting with business reviews and more
Program budgetary and P/L management
To fully understand the labour requirements of client market sectors, and provide thought-based leadership in consideration of trends / changes that occur
To create and action a structured account strategy that demonstrates an understanding of the local markets within the client portfolio
To own and evolve the client governance and stakeholder map, identifying the appropriate layering and expertise required at any given time
Consistent/improved hiring manager & stakeholder satisfaction & NPS
< SG&A as a % of Gross Profit
Top line revenue & income growth
Improved account penetration (% Wallet Share, Service Lines, New Business Units / Geographies)
Customer retention
Exceed client SLA/KPI performance
Maximization of LAMP
Program performance and maturity modelling
7+ years of Extended Workforce MSP industry experience
5+ years managing people in a large MSP account management capacity, and/or regional account management experience
Strong with Microsoft Office tools including Excel, PowerPoint
Strong ability to translate data to clients, find solutions within data and deliver recommendations
Experience building client relationships and expanding MSP programs
Experience presenting to C-level executives and to leaders of client business units
Demonstrated experience managing large, complex accounts or projects
Superior consulting, leadership, management, interpersonal and mentoring skills
Bachelor's degree
"Guidant Global is an Equal Opportunity Employer - All qualified applicants will receive consideration without regard to race, color, religion, gender, national origin, age, disability, veteran status, or any other factor determined to be unlawful under applicable law."
Contact Consultant:
Cheryl Krpata
Thank you,
your application has been submitted
Back to job search