Operations Manager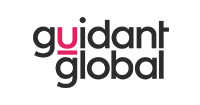 Client Operations Manager
Location: Houston, TX
Manages/oversees the day-to-day financial, operational and client delivery functions of the professional contingent worker talent acquisition program.
Responsibilities:
Responsible for positive candidate experience and manager experience for using the program at Gartner.
Management of orders and candidates maintain an efficient, productive, professional onsite environment.
Act as the senior level representative onsite and facilitate issue resolution with the support of the company and client resources as needed.
Proactively develop strong relationships with the client hiring manager and stakeholders to ensure client expectations are met or exceeded.
Demonstrate a comprehensive mastery of all day-to-day and strategic operational functions that are required to service the client, including menu of services, and client site-specific processes.
Fulfills client service through frequent interaction with client managers to ensure satisfaction and identify potential business development opportunities for contractors/subcontractors, projects or services. Is knowledgeable of and understands the contracted terms and conditions between company and the client, including pricing as well as client rules of engagement and processes.
Develop and maintain a current Standard Operating Procedures (SOP) manual. Ongoing evaluate and facilitate account process improvements.
Establish priorities, meet timelines/deadlines, and display good organizational skills, and professional interpersonal skills and presentation.
Monitor account status and initiate resolution. Interface as needed with all levels of client and representatives/managers.
Track service levels and initiate process improvement.
Supplier Management: Manage supplier relationships including additions, ending assignments, involuntary dismissals, performance management, Score Card process and presentations. Communicate with suppliers proactively. Conduct continuous analysis of supplier
Responsible for ensuring resolution to the day-to-day issues within their respective program. Follows internal escalation plan as necessary. Meets and manages expectations from client, suppliers, and internal resources.
Maintains confidentiality and appropriate access of all employee information
Perform other duties as assigned.
Practice and adhere to the "Code of Conduct" philosophy and "Mission and Value Statement".
Requirements:
Bachelor's degree in related field
2+ year of Staffing experience preferred
2+ years of Management experience preferred
2+ years of experience in a major VMS / MSP preferred
Managing programs with $5+ million in total spend with track record of exceptional customer service
"Guidant Global is an Equal Opportunity Employer - All qualified applicants will receive consideration without regard to race, color, religion, gender, national origin, age, disability, veteran status, or any other factor determined to be unlawful under applicable law."
Contact Consultant:
Angela Rodriguez
Thank you,
your application has been submitted
Back to job search