Senior Sourcing Manager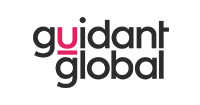 Senior Sourcing Manager

Responsibilities Include:
- Applies purchasing/procurement methodology to achieve organizational objectives, best value for the enterprise, and achievement of target return on investments (ROI).
- Works very closely with internal clients to: identify sourcing needs; conduct buy/market profiles; define acceptable service levels.
- Develops sourcing strategies; solicits/analyzes request for proposals; negotiates contracts and coordinates supplier integration plan with internal client.
Also Includes:
- Compiles and analyzes statistical data to determine feasibility of buying products and to establish price objectives.
- Establish a supplier relationship management process with continuous improvement goals/programs. Monitors market dynamics and communicates changes that affect internal client needs.
- Compiles information to keep informed on price trends and manufacturing processes.
- Confers with suppliers and analyzes suppliers' operations to determine factors that affect prices and determines lowest cost consistent with quality, reliability, and ability to meet required schedules.
- Reviews proposals, negotiates prices, selects or recommends suppliers, analyzes trends, follows up orders placed, verifies delivery, approves payment, and maintains necessary records. May prepare bid packages.
- Requires proficiency in principles and practices of area of specialty
- Provides solutions to a variety of problems of simple to moderate scope and complexity using application of basic standards, principles, theories, concepts and techniques
- Leads simple to moderately complex projects
- Manages simple to moderately complex programs
- Work is reviewed for soundness of judgment, overall adequacy, and accuracy
BA/BS with 2+ years experience
Proficient grasp of the following:
- Benchmarking: Benchmarking seeks to deliver enhanced business results/competitive advantage through use of an on-going process of comparing and contrasting our quantitative results (e.g. cost, quality, etc.) and processes, internally and externally, to determine "best in class"; then identifying and implementing appropriate plans to deliver "best in class" results that meet the business needs.
- Business Partner Relationship Management: Procurement manages relationships with our key internal Business Partners to know and understand their business needs. Procurement is able to build relationships, initiative list management and effective persuasive selling skills.
- Commercial Agreements: Procurement drafts and executes (in partnership with Legal) pertinent written agreements for ongoing requirements (purchase orders, leases, Contracts, etc.); and Procurement collaborates on establishment of pertinent agreements for development requirements (CDAs, JDAs, Letters of Intent, etc.)
- Industry Analysis: Industry Analysis provides the Company with competitive advantage by obtaining and analyzing information on industry supply/demand dynamics, production technology and cost structure (feedstocks, capital) which is used to build effective sourcing strategies, cost forecasts, and negotiation positions.
- Competitive Analysis: Competitive Analysis contributes to competitive advantage by gathering and using information about competitors' capabilities, technologies, fulfillment strategies, material costs, and processes to enable the benchmarking/forecasting of competitors' services prices and services changes.
- Competitive Bidding: Procurement uses competitive bidding, including pre-inquiry meetings, to insure price competitiveness in the market place thus deliver business results and a competitive advantage.
- Economic Analysis: Procurement forecasts costs, availability and trends of services purchased by client, and anticipates significant short and long-term changes which may impact our sourcing and/or business strategy.
- Linking & Leveraging: Delivers a competitive advantage by linking client business needs to supplier and industry capabilities and innovation via in-depth knowledge of industries and suppliers. Links client's supplier performance expectations with supplier capabilities and drives performance improvement as needed.
- Negotiation: Procurement plans and carries out negotiations, including development of negotiation objectives/
goals/strategies/tactics, to achieve required business results with consideration for desired impact on new and existing supplier relationships.
- Policy & Stewardship: Understanding and appropriate application of principles and policies in key areas that influence our practices and behaviors in sourcing activities.
- Sourcing Strategy: Sourcing Strategy delivers required business results by appropriately applying the concepts needed to determine/develop sourcing strategies and to modify those existing strategies as required by changing business and market conditions.
- Supplier Analysis: Supplier Analysis develops a superior understanding of supplier capability, and uses that understanding to deliver that supplier's goods, services, technologies, etc., to provide optimum total value results to the business.
- Supplier Relationship Management: SRM is used for managing key supplier relationships to deliver improved business results. It is intended to drive supplier-generated value that enhances client's competitive position with both customers and consumers
- Sitting for prolonged periods of time, frequently standing, walking distances up to one mile, bending, crouching, kneeling, reaching, occasionally lifting 25 lbs, extensive typing, picking up and holding small objects and otherwise using primarily the fingers rather than the entire hand. Employee is required to have visual acuity sufficient to perform activities such as preparing and analyzing data and figures; transcribing notes; viewing a computer terminal and extensive reading. Employee is required to have hearing sufficient to understand verbal instruction and answer telephones.
"Guidant Global is an Equal Opportunity Employer - All qualified applicants will receive consideration without regard to race, color, religion, gender, national origin, age, disability, veteran status, or any other factor determined to be unlawful under applicable law."
Contact Consultant:
Karen Martin
Thank you,
your application has been submitted
Back to job search