Employee Experience Ambassador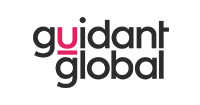 Employee Experience Ambassador
Job Description:
The Employee Experience Ambassador is responsible for the processing and coordination of all activities associated with W-2 payroll workers as requested through our MSP service offering. These workers can engage through multiple means; customer identified workers, transitioned workers from other suppliers and workers who do not qualify as Independent Contractors. The Employee Experience Ambassador will be responsible for managing onboarding activities, contractual compliance and ongoing worker administration.?

Key Responsibilities:
Coordinate with Customers, candidates, Payroll and other internal departments for the purposes of engaging resources as W2 payroll employees where appropriate so that candidates may be engaged to support Bartech customers appropriately.? Duties include:
Act as single point of contact for Pre-Selected/Pre-Identified W2 employee candidates
Present offer of employment, coordinate start dates
Thoroughly explain the onboarding process to the candidate
Coordinate all new hire paperwork
Understand and communicate benefits and company policies
Communicate with Program Management Office (PMO) regarding the status of new candidates in process
Oversee compliance requirements
Collect?missing onboarding and background documents
Work individually or with team members to complete employee orientations
Comply with company rules, regulations, policies, procedures work instructions
Responsible for performance of Quality System procedures related to this job description
Maintain contact with employee to ensure an overall enjoyable employment experience
??????????????
Required Skills:
Knowledge of:
Recruiting and Staffing Industry
Adhering to Service Level Agreements
Microsoft Excel, Word, Adobe Acrobat Reader
Document control and management
Ability to:
Communicate extremely well, both verbally and in writing
Operating with a sense of urgency
Think critically
Organize, plan, and prioritize work while being flexible to changing needs
Evaluate information to determine compliance with standards
Work effectively and strategically with minimal direction
Other:
High degree of interpersonal skills
Written Communication – detailed, organized, and concise, with proper tone and flow.
Verbal Communication – organized, cogent with professional language and style.
Listening and comprehension.
Analysis and Problem-Solving
Ability to manage multiple activities in a dynamic environment
Strong Customer Service background, high sense for urgency
Team Player?
Ability to learn and use proprietary technology.
Ability to work effectively with cross-functional departments and divisions.
Conduct all interactions with internal and external customers in an ethical, fair and professional manner.
Ability to establish positive and strong working relationships with both internal and external customers.
Flexible, accountable and a team player.?
Job Location:
Southfield, Michigan, United States
Job Type:
Full-Time/Regular
Posting Date:
4/11/2018
Required Experience:
1-2 years of experience in Human Resources
2-3 years of Customer Service Experience; call center experience is a plus although this is not a call center role.
1-2 years of experience within the Staffing, VMS or MSP or similar service industries.
Required Education:
Associates or Bachelor's degree in HR or related field is preferred. High School diploma or equivalent is required?
"Guidant Global is an Equal Opportunity Employer - All qualified applicants will receive consideration without regard to race, color, religion, gender, national origin, age, disability, veteran status, or any other factor determined to be unlawful under applicable law."
Contact Consultant:
Karen Martin
Thank you,
your application has been submitted
Back to job search