Talent Delivery Manager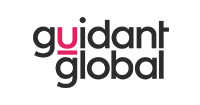 Talent Delivery Manager
Responsible for prioritizing regional client needs and ensuring the daily maintenance of accounts is executed in a timely manner.
Provides support and guidance for Talent Consultants managing clients' contingent worker requisitions and the sourcing process to identify successful candidates.
Partners with Client Strategy Program Managers/Directors and Operations Managers, and SOW Operations Managers to recommend program/system enhancements on behalf of clients, understanding that client's goals, objectives, and business plans; to share trends related to requisition/labor challenges, provide weekly/monthly/quarterly reporting for program activity related to submittals, interviews, and timing of applicant processing SLA/KPIs, as well as ad hoc reporting requests related to talent delivery.
Activities and accountabilities:
Provides client decision support regarding appropriate worker classification
Utilizes tools such as LinkedIn Talent Insights, TDX, MRA data to identify issues and provide suggestions related to requisition fulfillment challenges
Works with client to monitor program satisfaction, provides order fulfillment coaching to team members
Provides clients with supplier optimization recommendations, and assists SRM with contract terminations as needed
Deliver supplier scorecards, and corrective actions or probation related to contract violations
Assist in qualifying suppliers and contract negotiations as needed to support programs
Helps prepare for Supplier Forums with Client Strategy Program Managers/Directors and/or SRM and communicate on-going program education, policy updates, etc.
Works with client to monitor supplier satisfaction, provide necessary coaching to suppliers
Trains new Talent Consultants on client and VMS systems
Providing updates and recommends best practices for program and/or system enhancements to Client Strategy Program Managers, Talent Delivery Managers, and Client
Maintain daily, weekly, monthly, quarterly reports as necessary
Interprets data with market context and industry insights for client review
Support Level 1 Helpdesk requests
Special projects and other duties, depending upon program requirements
Technologies Utilized:
List out VMS used in per region
Industry-related skill and knowledge requirements:
Staffing Industry best practices
MSP, recruiting and/or HR experience
Professional skills requirements:
Written/Verbal communication – detailed, organized, and concise, with proper tone and flow
Listening and comprehension
Analysis and problem-solving
Technical experience with industry-leading VMS technologies
Personal skills requirements:
Customer service orientation
Excellence focused
Organization, planning and work prioritization in dynamic program environment
Ability to prioritize tasks appropriately
Professionalism in work product and behavior
Detail orientated
Ability to work independently in high-volume, high-stress environment
Required Experience:
Minimum 5-10 years of staffing or MSP or related experience
Microsoft Office with strong abilities with Excel (spreadsheet, pivot tables, formulas, etc.)
Team management experience preferred
Bachelor's degree or equivalent combination of education and experience
"Guidant Global is an Equal Opportunity Employer - All qualified applicants will receive consideration without regard to race, color, religion, gender, national origin, age, disability, veteran status, or any other factor determined to be unlawful under applicable law."
Contact Consultant:
Angela Rodriguez
Thank you,
your application has been submitted
Back to job search