Operations Manager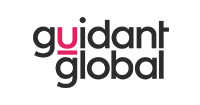 Operations Manager
Guidant Global is part of Impellam Group, one of the largest staffing companies in the world, and a leading provider of managed services and specialist staffing expertise in the UK and North America. Guidant Global is a new leader in total talent management, we provide high quality, tailored Managed Service Provider (MSP) and Recruitment Process Outsourcing (RPO) solutions to leading companies seeking outsourced recruitment solutions.
GENERAL PURPOSE
Manages/oversees the day-to-day financial, operational and client delivery functions of the professional contingent worker talent acquisition program.
Leads and mentors Resource Managers and Relationship Specialists located in TBD.
Leads the contingent workforce teams managing job orders and program guidelines for various labor categories.
Partners with client managers and department heads in response to staffing requirements.
Ensures assigned recruiting team is following standard recruiting processes and meeting department head expectations.
Ensures recruiting and staffing programs meet business needs at the enterprise level and comply with legal and regulatory requirements as well as competitive best practices.
Manages the recruitment, selection, orientation, development and retention of high caliber team members and support staff.
Act as the subject matter expert in talent acquisition to the client at all levels
Provides ongoing training and coaching/counseling; conducts performance reviews; takes corrective actions as appropriate.
Handles responsibilities in meeting evolving client requirements; provides service delivery back-up as appropriate.
Builds management-level rapport with client; develops working knowledge of account and tours facility and meets with key staff regularly.
Provides strategic recruiting expertise by staying abreast of industry trends best practices, legal developments, technological advancements and benchmark comparisons; functions as subject matter expert on all contingent worker recruitment activities.
Counsels hiring managers on staffing and recruitment policies and procedures to ensure compliance and understanding program guidelines, as established in collaboration with the client.
Contributes to continual improvement in processes and programs; develops comprehensive change management, training and communication tools that increase buy-in and usage by the hiring managers.
Monitoring program performance against contracted service level agreements and key performance indicators.
Manages third party relationships; ensures appropriate service levels are being delivered while partnering with outsourced vendors to further improve processes service offerings and a reduction in costs.
Focuses efforts on client retention/satisfaction; continually works to enhance relationships; utilizes quality control methods to ensure client remains well satisfied with on-site staff, management and service delivery.
Identifies skill deficiencies and high-volume staffing needs, coordinating recruitment efforts to address skill gaps and applicant pool deficiencies with Staffing Partners.
Ensures on-site team has necessary tools, systems and other resources to enhance on-site effectiveness and efficiency.
Focuses on prompt and effective resolution of legal, financial, H.R., administrative and safety/worker's compensation issues.
Assists in preparing and presenting operational performance reports as requested.
Participates in quarterly performance reviews; implements any appropriate follow-up actions.
Carries out all responsibilities in an honest, ethical and professional manner.
Performs related duties as assigned.
REQUIREMENTS:
Requires broad training in fields such as Business Administration, Human Resources or related field generally obtained through completion of a four year bachelor's degree program.
Requires a minimum of five (5) years of comprehensive recruiting experience, preferably in both a corporate and also agency setting.
Requires a minimum of three (3) years of proven supervisory/management experience in a recruiting environment, preferably in both a corporate and also agency setting.
Certified Contingent Workforce Professional (CCWP) and/or Professional Human Resources (PHR) certification highly preferred.
Knowledge of computers to operate effectively with applicant tracking systems, vendor management systems, Microsoft Word, PowerPoint and strong Excel.
Ability to manage a recruiting staff in a fast-paced environment
Ability to manage full-life cycle recruitment processes
Strong ability to create and maintain superior client relationships at all levels
Excellent consultative skills in recruiting support
Ability to collaborate effectively with others implementing Supply Chain and HR staffing processes, strategies and programs
Strong conceptual thinking, analytical and planning skills
Excellent presentation skills
Ability to communicate effectively both orally and in writing
Strong interpersonal skills; ability to work in a team environment
Excellent customer service skills
Ability to multi-task; versatile
Strong organizational and planning skills; attention to detail
Ability to resolve associate issues effectively and efficiently
"Guidant Global is an Equal Opportunity Employer - All qualified applicants will receive consideration without regard to race, color, religion, gender, national origin, age, disability, veteran status, or any other factor determined to be unlawful under applicable law."
Contact Consultant:
Karen Martin
Thank you,
your application has been submitted
Back to job search