Program Director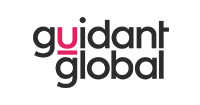 PROGRAM DIRECTOR
As the Program Director, you will lead a dynamic Program Management Office assigned to a specific MSP client. You will be empowered to drive the strategic development of the program in conjunction with the Client Sponsor and with the support of an assigned Program Management team and shared Back-Office Services. The team will be expected to drive flawless execution of the day-to-day operations and provide ongoing client service and satisfaction at the highest level. We are looking for an experienced Procurement/MSP Professional with incredibly high integrity, an inquisitive mind and a passion for excellence.
The person in this role will be responsible for providing strategic and operational leadership to the PMO including, but not limited to, delivery of Statement of Work (SOW) requirements and Contingent Labor solutions. This will require the development and implementation of sourcing and buying strategies for the categories of spend under the scope of the program, while working in conjunction with client managers, stakeholders, and other functional areas such as Procurement, Legal, IT, Human Resources and Finance.


Key focus areas and indicators of success are as follows:
Program Leadership > working independently, with internal SMEs and with Client Leadership, you will determine and deliver the overarching value proposition as well as provide expertise and guidance to Program Stakeholders for the following:

Services Procurement & Contingent Workforce Strategy – develop, coordinate and implement strategic sourcing and cost savings/avoidance plans by leveraging your extensive knowledge of Category, Professional Services and contingent workforce buying requirements and trends (sourcing lifecycle management);
Business Development/Opportunities for Program Expansion – ongoing evaluation and prioritization of program expansion opportunities.
Thought Leadership – through regular communications and executive client presentations, you will be expected to bring current trends, data/analysis and your subject matter expertise to advance both the client program and our overall approach to MSP solutions.

Program Management > a top priority for you will be ensuring your team provides successful delivery of the ongoing program requirements including, but not limited to:

Client Relationship & Satisfaction Management – develop and maintain exceptional business relationships with key client stakeholders and sponsors;
Day-to-Day Operations – ensure SLA/KPI/Client compliance is met at all levels;
Continuous Improvement – use experience, data and analytics to drive improvements in program process, utilization and satisfaction;
Supplier/Vendor Management – supplier performance management, rationalization and optimization;
Project Management – overall responsibility for management and implementation of program/project modifications and enhancements;
Billing, Reporting & Analytics – ensure accurate and timely billing, reporting and ongoing analysis (includes both scheduled and ad hoc requests).

Program Team Management > a world class team is core to the success of any program; you will be responsible for overall Program Team management including day-to-day priorities, team engagement and overall communications and.

Personnel management - day-to-day responsibilities, team dynamics, mentorship, etc.;
Communication – delivery of relevant corporate, client and team communications;
Issue Resolution – ongoing management and resolution of any program/team/personnel issues.

Program Financial Performance > as Program Lead, you will have the ultimate responsibility of ensuring that annual program financial objectives are met. This involves having a complete understanding of all components of the program P&L (spend, revenue, system costs, operating expenses & operating income) so as to meet/exceed annual budgets.
Individuals that will likely thrive in this role are those that have significant Procurement and/or MSP experience. In order to succeed, individuals will need to be highly competent leaders who take initiative, yet are adaptable in dynamic environments, are able to routinely provide analytic and strategic thinking and are very comfortable delegating work to both direct and indirect reports (and ultimately holding them accountable for the finished work product). This is a very high-profile position that will have a significant impact on the success of the Program for both the Client and our organization.
Required Skills
Procurement & Supply Chain Management concepts
Managed Service Programs / MSP proven experience
Extensive working knowledge of Vendor Management (VMS) & ERP Systems
Exceptional planning and organizational skills
Effective communication and collaboration methods
Conflict management and resolution skills
Ability to:
Problem solving techniques
Provide thought leadership
Have a customer-centric mindset and present/facilitate effective meetings at all client levels
Negotiate & manage contracts
Value promoter and influencer
Utilize analytical tools (Excel, Power BI, etc.) to analyze data and trends to provide actionable recommendations / program expansion
Roadmap development, engagement, and measurement tools
Manage a team, including remote members
Effectively use MS Office Suite, including Excel, PowerPoint, and Word
Required Education/Experience:
Bachelor's degree in business, supply chain management or engineering preferred. MBA or equivalent experience a plus
At least 7 years MSP, procurement, and/or supply chain organization
"Guidant Global is an Equal Opportunity Employer - All qualified applicants will receive consideration without regard to race, color, religion, gender, national origin, age, disability, veteran status, or any other factor determined to be unlawful under applicable law."
Contact Consultant:
Karen Martin
Thank you,
your application has been submitted
Back to job search