Technical Recruiter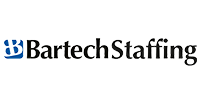 Technical Recruiter

Impellam NA/Bartech Staffing's success in the Staffing & Services marketplace is driven by one thing - our employees. We have multiple permanent positions within our Southfield, MI recruiting group supporting fortune 500 companies throughout North America. Bartech can offer you great opportunities for advancement, personal and professional growth, and unlimited earning potential. We are looking for professional individuals with competitive spirit, drive, team mentality, courage, commitment, perseverance, and a desire to build a long term career in a fast paced environment.
As a Recruiter, you'll get to work with both candidates and clients to bring together the right people with the right opportunities. The ability to focus on niche skill sets will be critical in helping you develop methodologies for sourcing hard-to-find technical and professional specialists.
A key part of the position is the ability to give the best part of yourself every day to deliver the highest quality recruiting services to internal business partners, and use a variety of customized recruiting strategies to meet clients' needs.


Benefits of Joining Our Team:
Growth potential within the organization including a defined career path for recruiter and sales professionals
Dynamic and diverse culture with a team-oriented environment
Unlimited earning potential, including a competitive base salary and uncapped commission structure
Recruiter Responsibilities:
Support a team of Account Executives in their efforts to identify and place various technical and non-technical candidates.
Recruit top talent and match their career goals with our clients' hiring needs
Develop recruiting strategies to identify qualified candidates by using specialized networking tools
Source candidates by attending job fairs or other recruiting events, networking within the industry, and making cold calls as necessary.
Evaluate the strengths and weaknesses of candidates through our screening process
Negotiate unique compensation packages (wages, benefits, etc.) to attract and close candidates
Maintain relationships with Technical Professionals to gain industry knowledge
Meet performance goals based on common metrics including submits, time to submit, and hires.
Qualifications:
Bachelor's degree or equivalent work experience or military experience
Highly developed verbal and written communication skills are required as the Recruiter will spend most of their day on the phone and emailing potential associates.
Perseverance to overcome obstacles is critical as the staffing industry is highly challenging.
Goal-driven - All Recruiters are expected to achieve weekly and annual expected business results
Team orientation as every Recruiter will be aligned with an Account Manager, working to place associates at our customer's locations
Strong customer service skills are needed as this is a high touch role working closely with Technical Professionals.
Ability to multi task to work multiple opportunities at simultaneously.
Entrepreneurial spirit with the passion to exceed customer's expectations.
Ability to organize and prioritize and perform work efficiently and accurately in a fast-paced environment.
A personal presence characterized by a sense of honesty, integrity and caring with the ability to inspire and motivate others to promote the values of Impellam NA/Bartech.
Authorized to work in the United States for any employer
Bartech provides comprehensive training where individuals learn terminology, job functions and applicable practices within the information technology industry.
Compensation and Benefits:
Employees will receive a competitive base salary + commission with an hourly training period and a comprehensive benefit package which includes medical/dental/vision plan, a 401(k) retirement savings plan and vacation/holiday pay.
Impellam NA/ Bartech staffing is an Equal Opportunity Employer - All qualified applicants will receive consideration without regard to race, color, religion, gender, national origin, age, disability, veteran status, or any other factor determined to be unlawful under applicable law.
"
Contact Consultant:
Angela Rodriguez
Thank you,
your application has been submitted
Back to job search